1st_Mini_Tournament_results_20th_April_2009
Well done Stoke!
2nd_Mini_Tournament_Results_15th_October_2009
3rd_Mini_Tournament_Results_26th_May_2010
Well done Xarifa!
4th_Mini_Tournament_Results_24th_November_2010
Well done to Trafford!
5th Mini Tournament Results 11th May 2011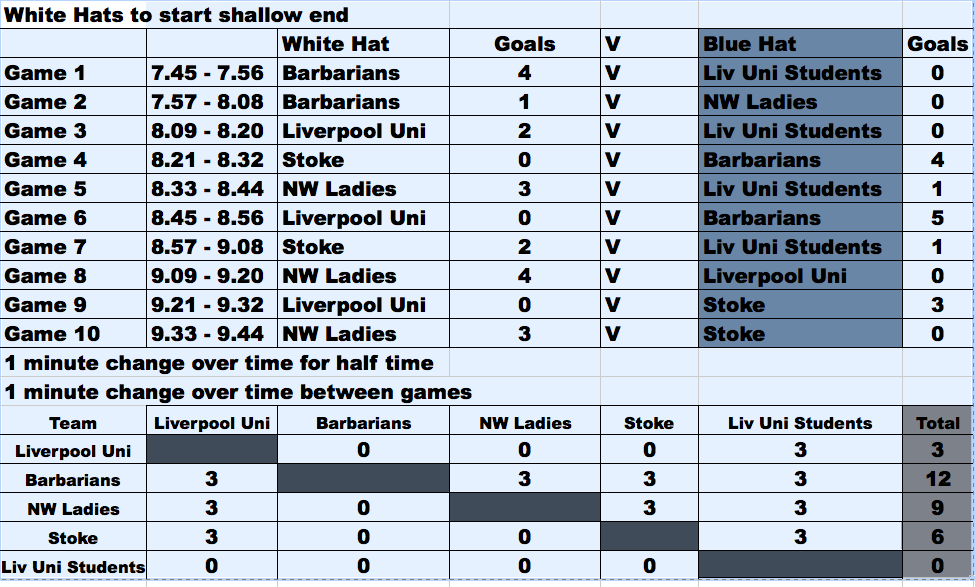 Well done North West Ladies!
6th Mini NW League Mini Tournament 25th March 2013 (Manchester Aquatics Centre)
Well done Southport (B) - trophy presented
7th NW Mini Tournment 22nd July (2013)
Manchester Aquatics Centre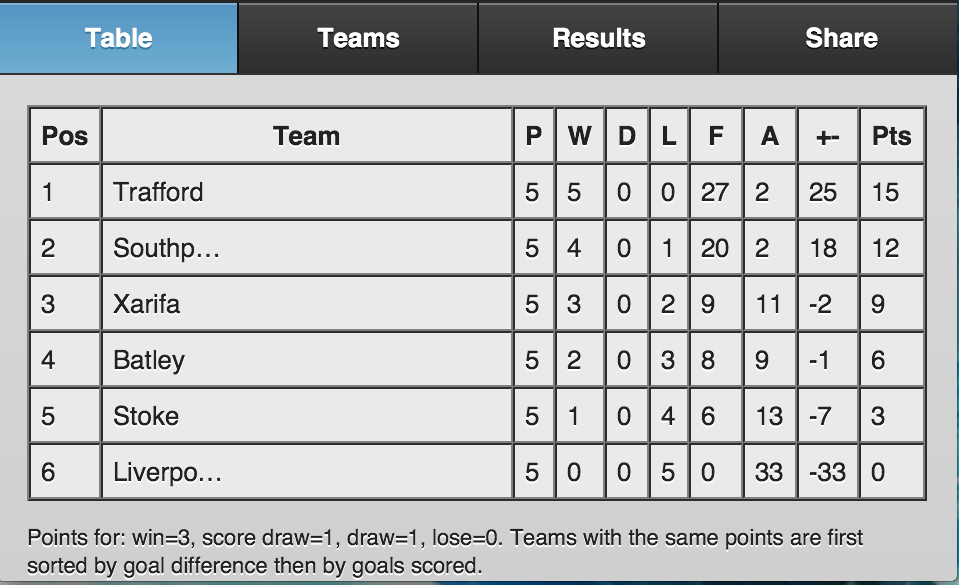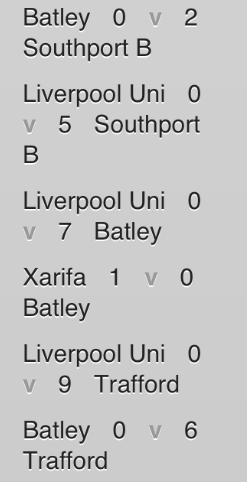 Congratulations to Trafford!- trophy not presented - still with Southport
8th MW - Mini Tournament 6th January 2014
This tournament was our 1st Mix & Match where all players (38 in total) were given a grade by their donating team captains. Teams were created with a mixture of players to balance things up to create a more even spread of ability and skill - this is reflected in the scoring - which was much closer than in previous mini tournaments. Due to some very last minute changes one of the teams ended up with one extra GB squad player which did skew the results. A time deadline will have to be enforced for the next event.
Included below is a list of players for each team, the results tables and the results for each game.
A huge 'thank you!' goes to Neil Dixon for being the tournament referee and chief referee for one of the 2 pools. Also to Mick Hyde who was not well enough to play but with Sharon Doodson (whose husband and 2 boys were playing) managed the timings and scoring etc in the other pool. Also I'd like to thank all the donating team captains for chivvying their team members along to make the event happen.
Looking forward to the next one on Monday 7th April 2014. All consturctive feedback is welcome either directly or through team Captains.
As Pool B had 2 people (Mick & Sharon) poolside, it was possible to record goals scored.
Hardy Hydrafoils 3 v 2 Mighty Mantas
Joe Moss 1 Brendan (Rochdale) 1
Jonny Bostock 1 Roger Doodson 1
Roger Arnold 1
Lively Lithiums 4 v 1 Mighty Mantas
Adam Thompson 1 Brendan (Rochdale) 1
Brendan Connelly 1
Emily Hett 1
Jacob Doodson 1
Hardy Hydrafoils 7 v 1 Lively Lithiums
Zack Tait 3 Jack Yule 1
Jonny Bostock 2
Joe Moss 1
Megan McDermott 1
Team sheet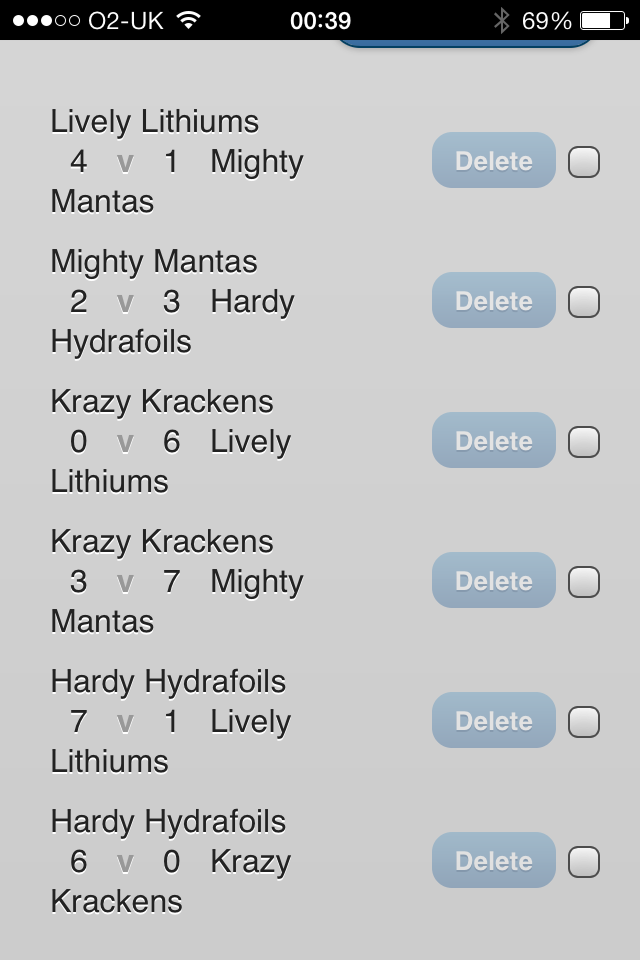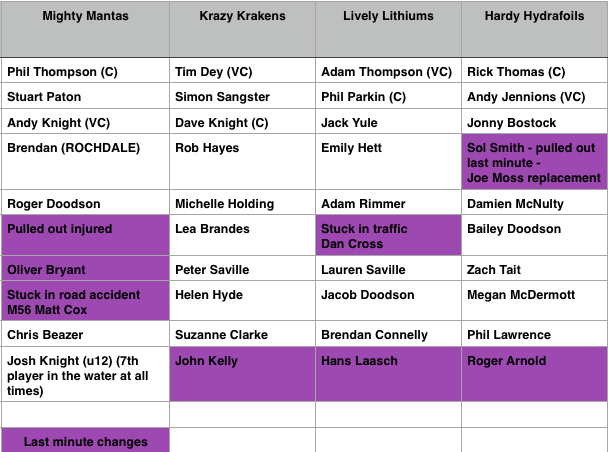 Results table