A big thanks to Rochdale for taking part this season and hosting 5 home fixtures.
Below are the indiviudal results and 2 results tables.
Table 1 shows the state of play prior to unplayed games being accounted for.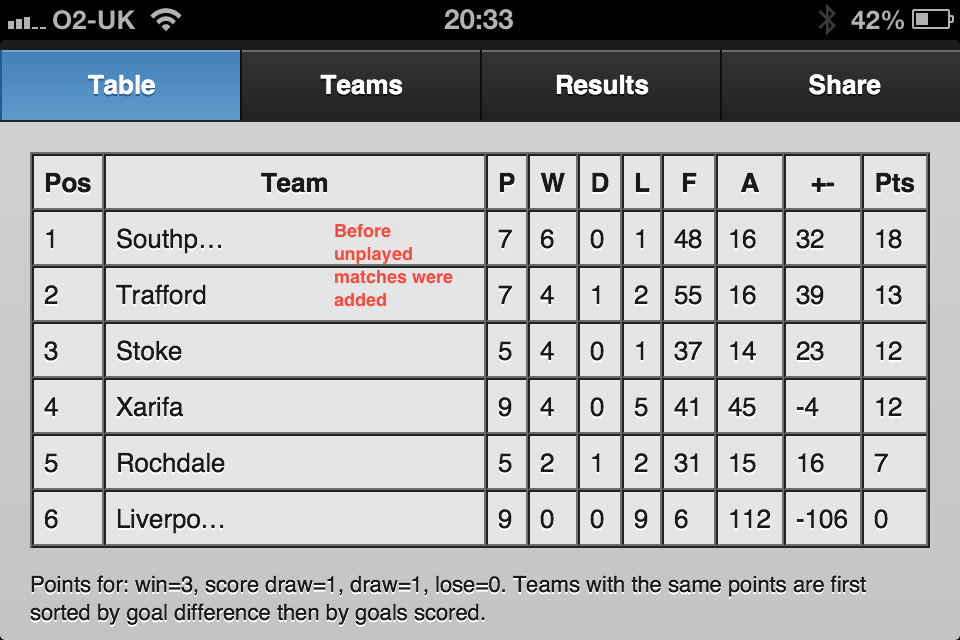 Table 2 shows the final position once all games are accounted for.
Congratulations Stoke!:-)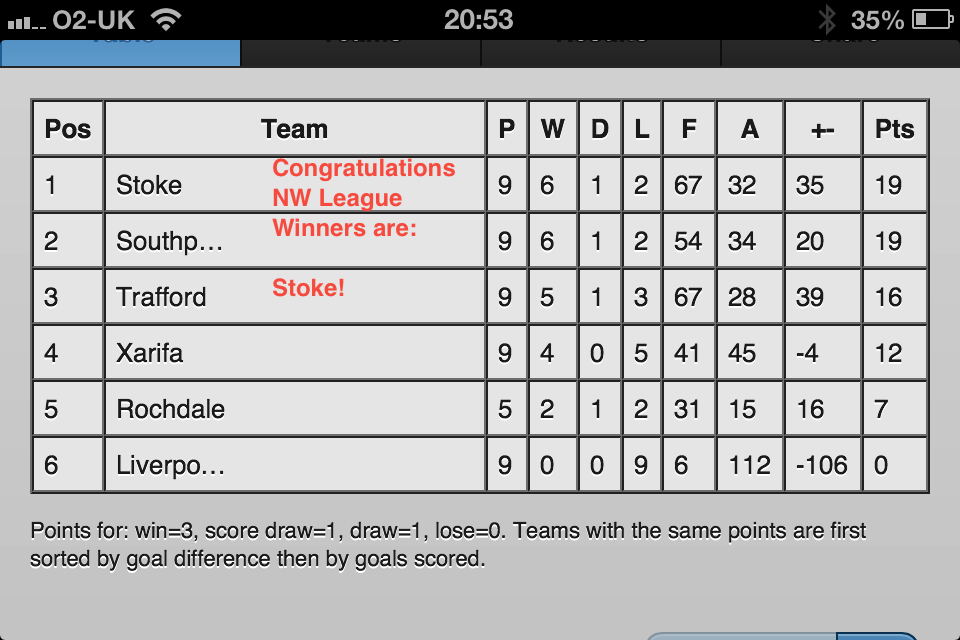 Results (20 games played)
Xarifa 7 v 4 Stoke
Southport B 3 v 1 Trafford
Southport B 5 v 1 Xarifa
Liverpool Uni 0 v 13 Trafford
Rochdale 3 v 3 Trafford
Liverpool Uni 1 v 14 Southport B
Rochdale 1 v 5 Stoke
Trafford 12 v 1 Liverpool Uni
Xarifa 2 v 6 Southport B
Stoke 10 v 4 Liverpool Uni
Liverpool Uni 0 v 14 Xarifa
Trafford 9 v 0 Xarifa
Rochdale 9 v 0 Xarifa
Rochdale 18 v 0 Liverpool Uni
Trafford 5 v 7 Southport
Xarifa 9 v 0 Liverpool Uni
Rochdale 6 v 3 Southport B
Liverpool Uni 0 v 12 Stoke
Xarifa 2 v 12 Trafford
Southport B 10 v 0 Liverpool Uni
Games not played (12 – nil to hosting team has been awarded)
Stoke 12 V 0 Trafford
Stoke 12 V 0 Southport B
Trafford 12 V Stoke 0
Called off due to lighting problems (therefore 6-6 draw awarded)
Southport B 6 v 6 Stoke