SAWSTON PIRANHAS


Welcome from Sawston Piranhas
We are a friendly group of players based at Sawston, just south of Cambridge. We play octopush regularly at two pools near Cambridge, and occasionally travel to other clubs or tournaments. We welcome players of all ages and abilities and encourage everybody to play to the level that they enjoy or find challenging. You can join us regularly, play a casual game or two, or just try the sport.

First time or undecided?
Octopush (underwater hockey or UWH) is a team game that brings another way of enjoying your time in the pool. You can find a quick description of the game here About UWH/Octopush and a web search for "UWH videos" will find many videos of game play and trick shots.
Play a few games and you'll probably find that it increases your fitness and confidence in and under the water. The easiest way to see if it suits you is to try it - we offer a free taster session and free loan of kit if given a few days' warning.
Already playing?
Turn up to a session if you want but perhaps contact us to pre-register first, especially if you're travelling a long way or need to borrow kit. We get more playing time and better game play if we know who's coming.
There are contact details below, and more on our Contacts page.
Hope to see you soon,
Sawston Piranhas
Sessions
We usually play to this schedule. (All playing was suspended during the Covid-19/coronavirus restrictions and these sessions will be subject to the conditions on our Covid page if and when the disease status requires it. Stay safe everybody.)
Day

Time

Location

Wednesday (mostly adults) Pre-register please.
Weekly except Xmas & New Year.
2023: Aug 30, Sep 6, ... Dec 13 (NOT 20, 27);
2024: Jan 3, 10 ... and so on.


8:00 - 9:30 PM


Sawston

Friday (mostly juniors, term-time only)
2023: Sep 15, 22, 29; Oct 6, 13, 20 (NOT 27);
Nov 3, 10, 17, 24; Dec 1, 8;
Resume in Spring term.


7:45 - 8:45 PM

Sawston

Monday (anybody wanting a fast game) Pre-register.
Often second Monday of month (NOT bank holidays).
2023: Jul 10, Aug 14, Sep 11, Oct 9, Nov 13, Dec 11;


9:00 - 10:00 PM

Impington

Pool locations:
Sawston is near the M11, A11 and A505 and Impington is just off the A14 near the M11. It's easy to give us a try if you are in Cambridge, or anywhere in the area bounded by Bishop's Stortford, Royston, Biggleswade, Huntingdon, Ely, Mildenhall, Newmarket and Haverhill.
Mobile: 07891 474235 (Voice at most times; SMS text or WhatsApp message at any time)

E-mail or text David to join us or ask questions about the club. Last update: 5 November 2023

---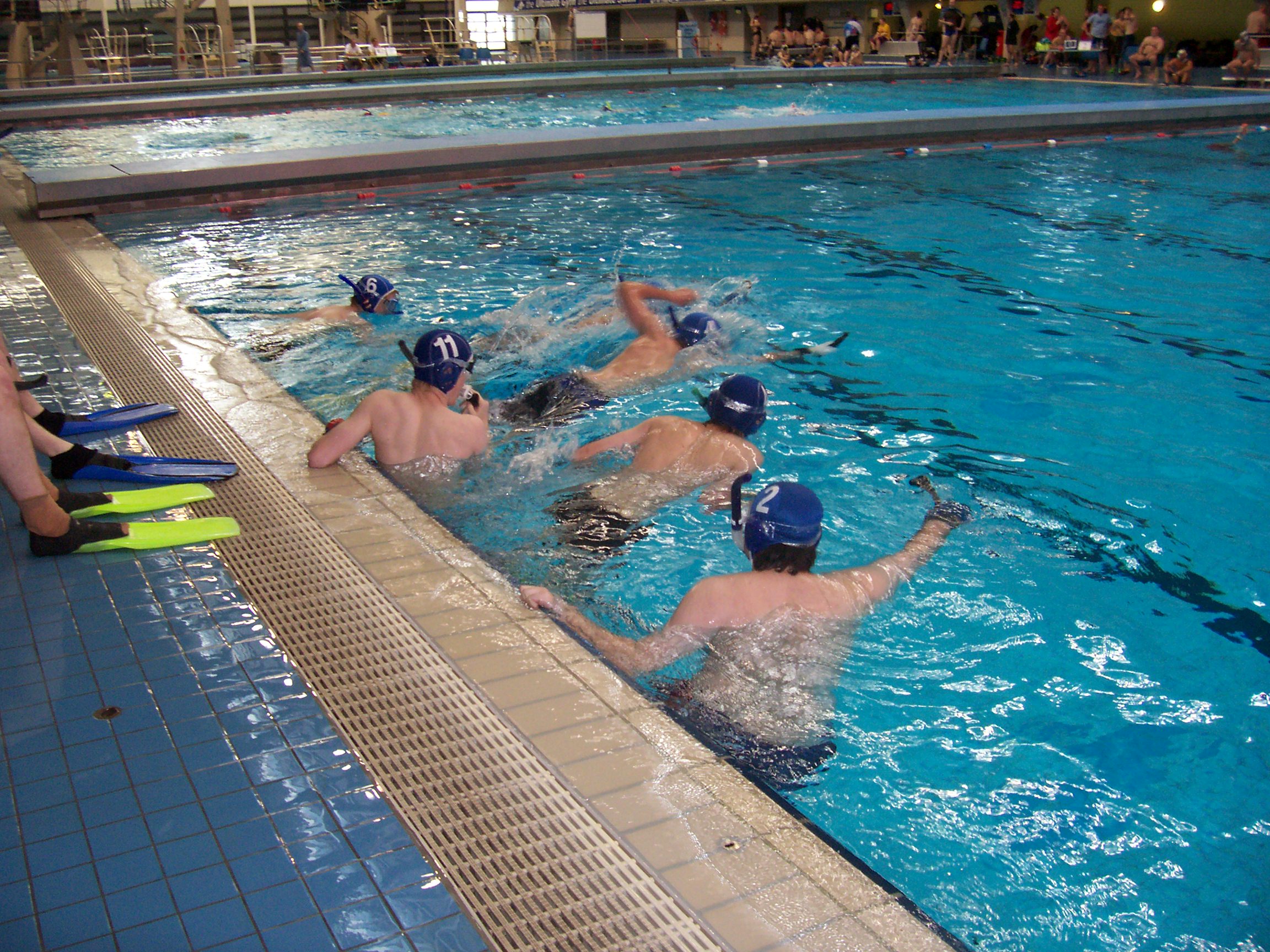 Our junior team in action at Ponds Forge, Sheffield in the National Quarter Finals 2007
---