Nautilus Tournament Manchester 29th December 2017
5 members of the Rochdale Club played in this tournament for the Manchester C team.
Having earned promotion last year we are now in the 4th division.
First game was very close, we were winning with 4 minutes to go but 2 quick goals from West Wickham B and we lost.
Second game against Islington was a tough game but we were 6-1 winners.
Next up Glasgow B and this was a hard game. We had several silly fouls go against us but held them out most of the time and were making fast counter attacks. Final score 4-2 to Manchester C.
South West Ladies were next, a very well organised team and we had little time to play the puck. At half time it was 3 all, unfortunately by full time it was 9-3 and not in our favour.
After a two and half hour break it was time to face Cardiff and Newport. In what was a very niggly game with plenty of fouls, we ended up losing 5-1. A long break obviously wasn't helpful!!
Final game of the day was against Plymouth B. This was a tough physical encounter. From the start we took the puck to the Plymouth goal but were unable to finish it off. After that we were largely on the defensive. Several good breaks from Peter, Jack and Tiegan were to of no avail. We did get a consolation goal in the second half with the final score a 4-1 loss.
Our players were Becci Northover, Tiegan Alexander, Helen Hyde, Jack Midgley, Mick Hyde, Emrys Williams and Peter Oatley.
---
Batley Junior Tournament 21 October 2017
Six under 12 and under 14 members played for scratch teams from Rochdale, Batley and Xarifa in this friendly tournament, held at Batley Sport and Tennis Centre, and aimed at giving novices an experience of competitive play with other clubs. Team names were Tigers, Seals, Sharks and Dragons.
Tigers took first place. Ella Tomlinson and Jack Taylor played for Seals who took second place. James Wilkinson-Knaggs and Harry Lees played for Sharks and came third. Poppy Kershaw and Ruby Long played for Dragons and came fourth.
| | |
| --- | --- |
| | |
| Tigers -1st | Seals - 2nd |
| | |
| Sharks - 3rd | Dragons - 4th |
---
Junior Nationals 1 July 2017 John Charles Centre, Leeds
Zach Tait and Brandon Marshall played for the Batley Under 18s team and were successful in winning gold medals.
Isaac Rhodes-Dawson played for the Xarifa Under 16s team and was also successful in winning Gold.
Becci Northover and Ethan Redmond played for a scratch Under 16s team made up of players from 3 different clubs and came 4th in the Under 16s competition
Next year's Junior Nationals Championships will be held on July 7th at Surrey Sports Village in Guildford. It would be good to see more players from Rochdale taking part in all age groups. Please put the date in your calendars and plan accordingly.
---
Batley Under 14 Junior Competition May 2017
Members Leo Cattermole, Jack Taylor, Imogen Marshall, Tom and Poppy Kershaw and Jacob and Sophie Redmond, were joined by Megan Callaghan and Lawrence Ndadaye from Xarifa Underwater hockey club on Saturday 6th May at Batley sports centre for a friendly tournament which introduced 4 members to their first competition.
8 April 2017 Pancake Tournament, Dordrecht, Holland
Isaac Rhodes-Dawson, and Ethan Redmond went to Holland to play in this tournament against 9 Under 19's teams from Holland (4) GB (3) and Belgium (2) and 9 under 16's from Holland (5), GB (3) and Spain (1).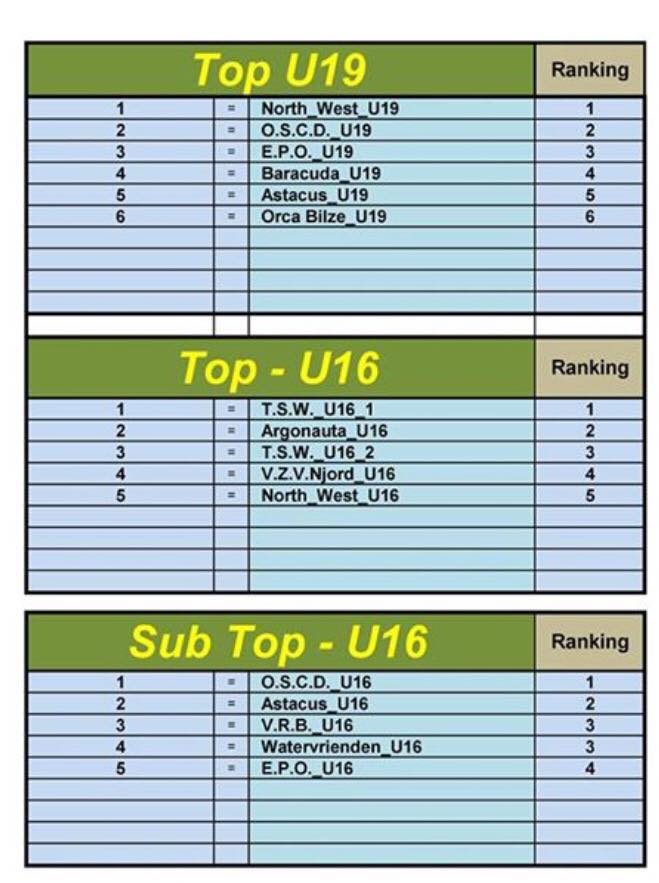 ---
Ladies National Championships, Leeds March 2017
Members Helen Hyde and Becci Northover from Rochdale club played for the Yorkshire Squad which entered 2 teams in the Ladies National Championship which took place in Leeds on 4 March 2017.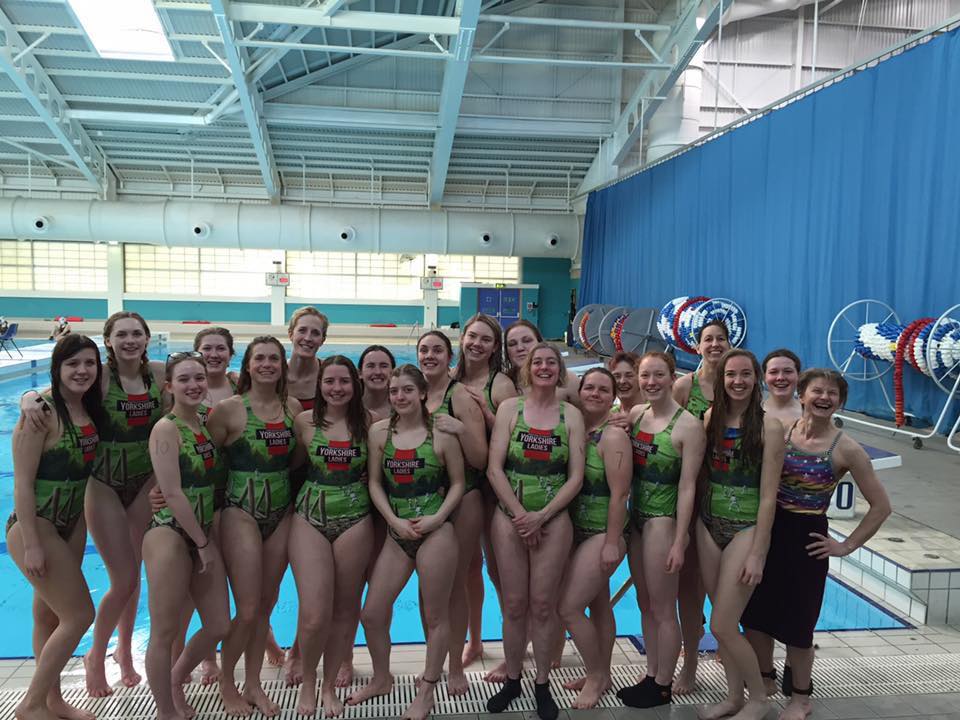 Helen and Becci played for the second team and finished 5th in the top division, an excellent achievement following promotion last year.
The Yorkshire Ladies first team were runners up after a very hard fought final.
There were 14 Ladies teams taking part in a very competitive tournament.
---
Newport Regional Tournament 25 February 2017
A massive well done to Ethan Redmond and Isaac Rhodes-Dawson from the Rochdale Underwater Hockey Club. They represented the North at the recent Under-16s Regional Tournament and came away with silver medals. The other Under-16 team from North Region won the gold medal.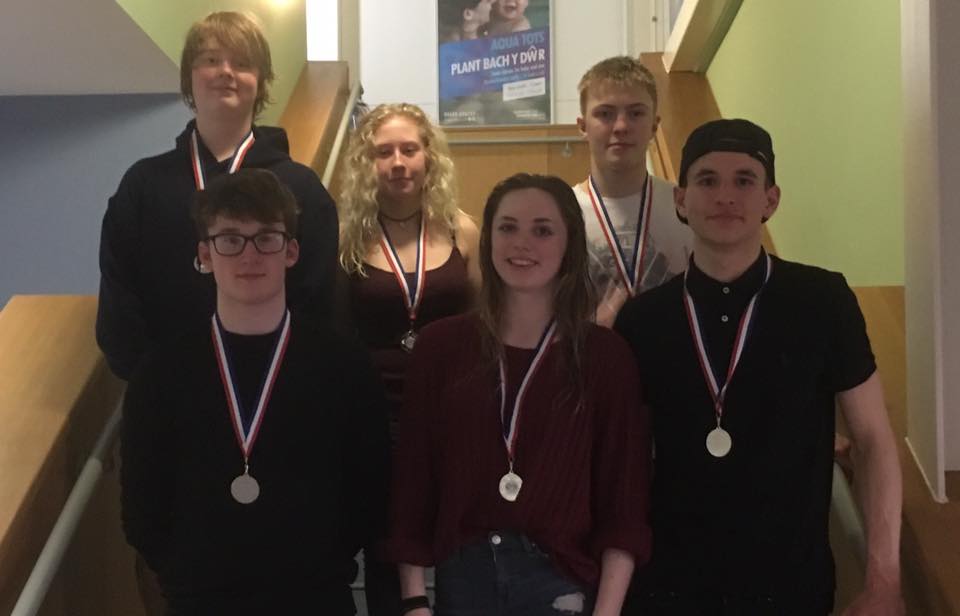 There were also gold medals for the North Region Under-14s and Under-12s.
---
Radio Manchester 2 February 2017
2 separate interviews with BBC Manchester Radio about underwater hockey featuring Mick Hyde and Zach Tait at approx 7:40 and 8:50.
Team GB Players 2017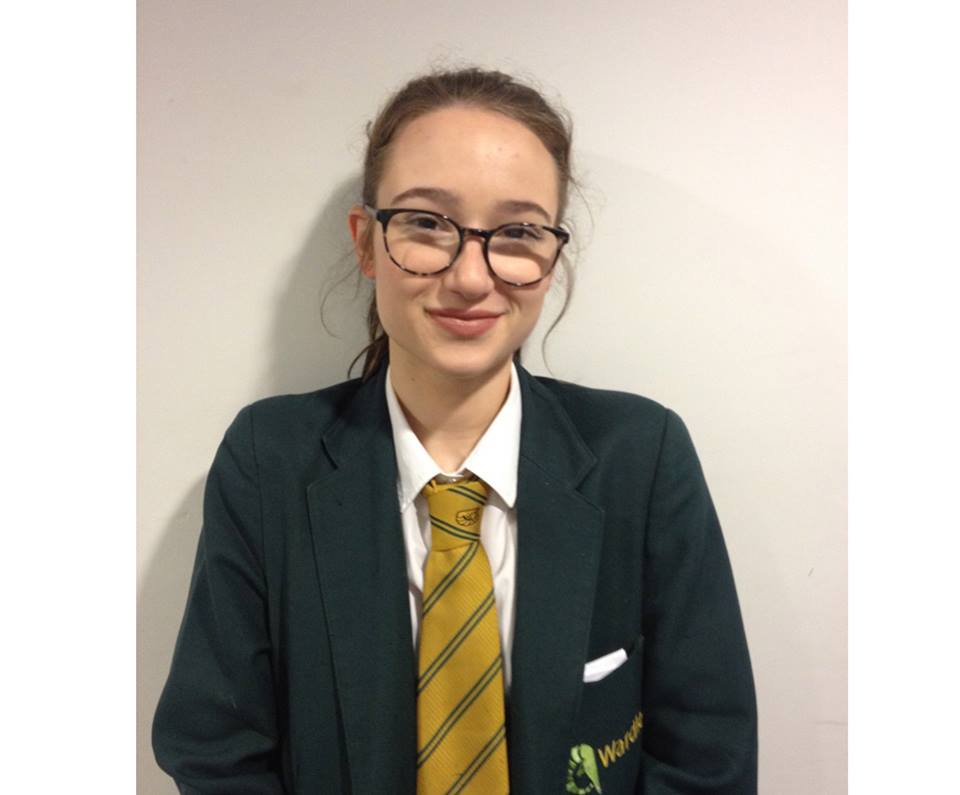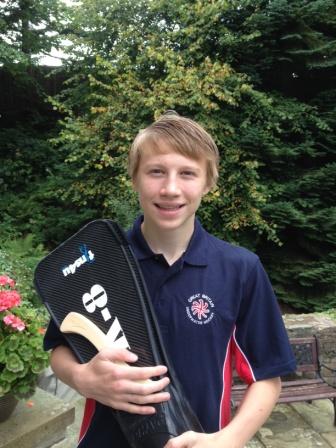 Club Members Becci Northover and Zach Tait were among 5 players from Greater Manchester chosen to represent Great Britain in the Underwater Hockey World Championships to be held in Hobart, Tasmania in July this year. We will be watching their progress with interest.