2020 got off to a good start with BBC North West Tonight weather presenter
Owain Wyn Evans visiting to try "Octopushy"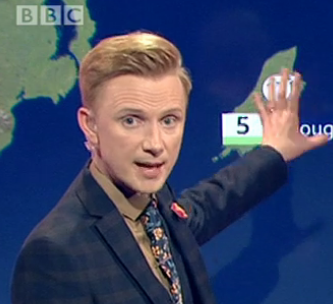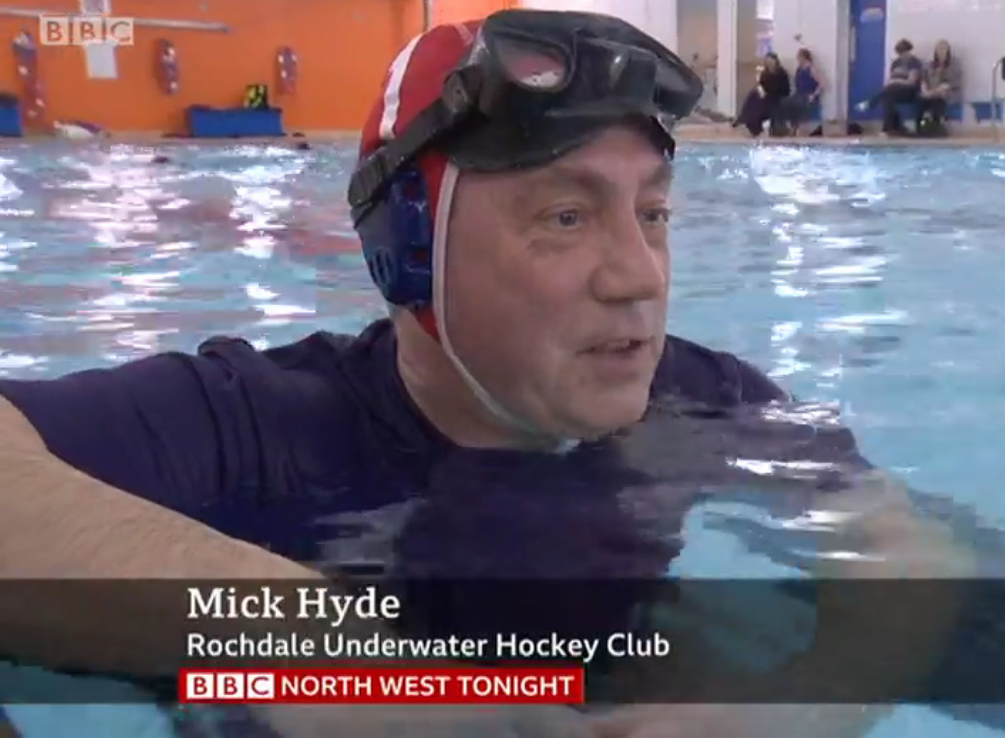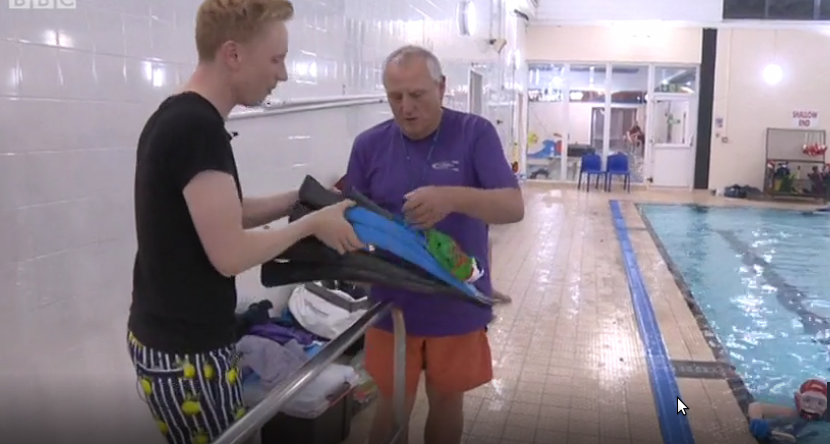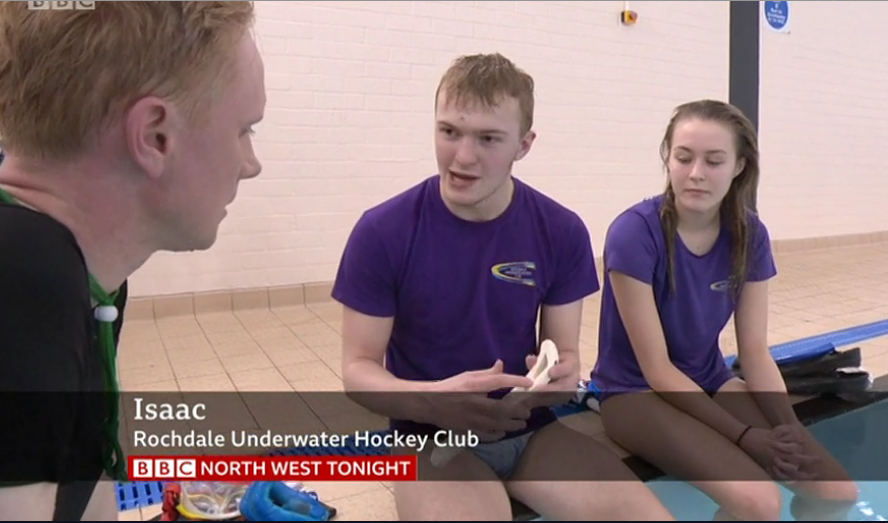 Regional tournaments.
Under 16s this Saturday 18 January, Sophie Redmond playing, Ben Johnson having to duck as his arm is in plaster.
Under 14s and under 12s. Saturday March 7th
I have the following names confirmed
Under 12s
Henry Johnson
Thomas Smith
Sid Harrison
Mason Jewell
George Jenkins
Adam McCormick
Thomas Kay
Under 14s
Sophie Redmond
Everyone still in? Anyone else wanting to play?
A Date for your Diary/Calendar
Yorkshire are hosting a Junior Fun Tournament for U16s and U19s and going to invite teams from Europe.The date will be Saturday 2nd May 2020 starting at 11am with a Yorkshire Pudding supper afterwards. Yes, we are copyingthe idea from the Dutch Pancake Tournament which is not being held this year. The venue is Leeds John Charles Pool West Yorkshire LS11 5DJ. Registration will be as a BOA event.
Unfortunately as it is aimed at players who are 13/14 and up it will be a bit too strong for our U12s.