Ladies and Veterans competitions
20th October 2018 saw the Ladies National Tournament and the inaugural Veterans National Tournament take place in Leeds.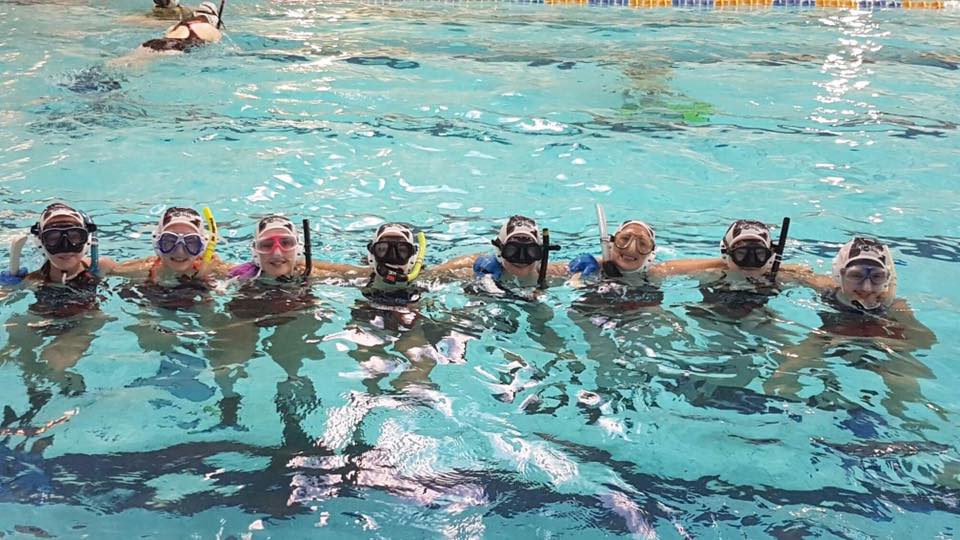 Becci Northover and Agathe Martin played for Yorkshire Ladies team which finished in silver medal position in the cup division.
Ella Tomlinson, Tiegan Alexander, Helen Hyde played for the newly formed Lancashire Ladies team and finished with silver medals in the plate division. An excellent result for a very young team who haven't played together very much.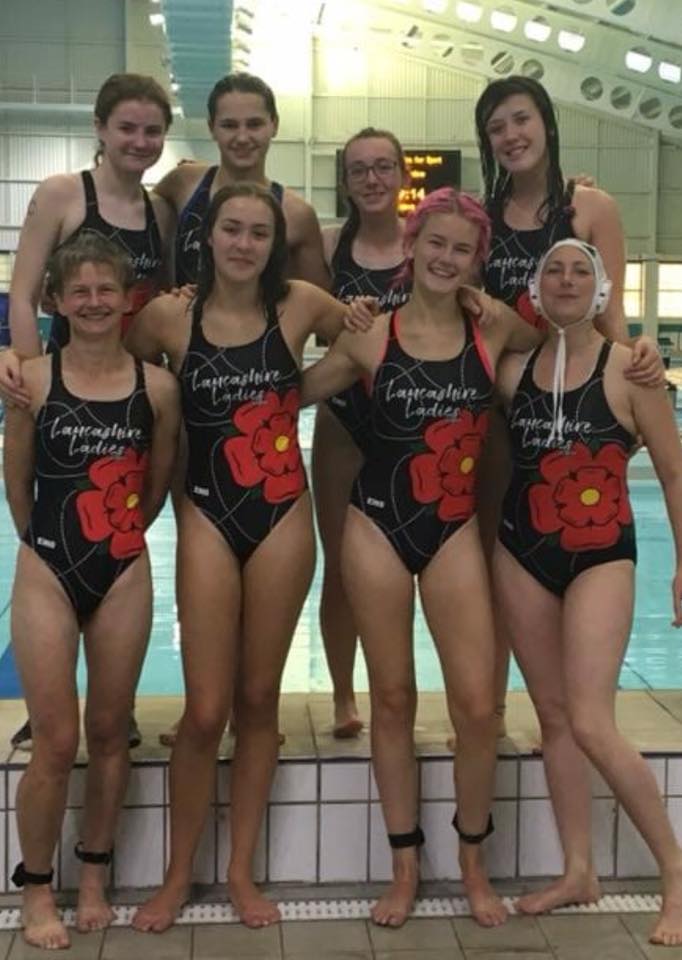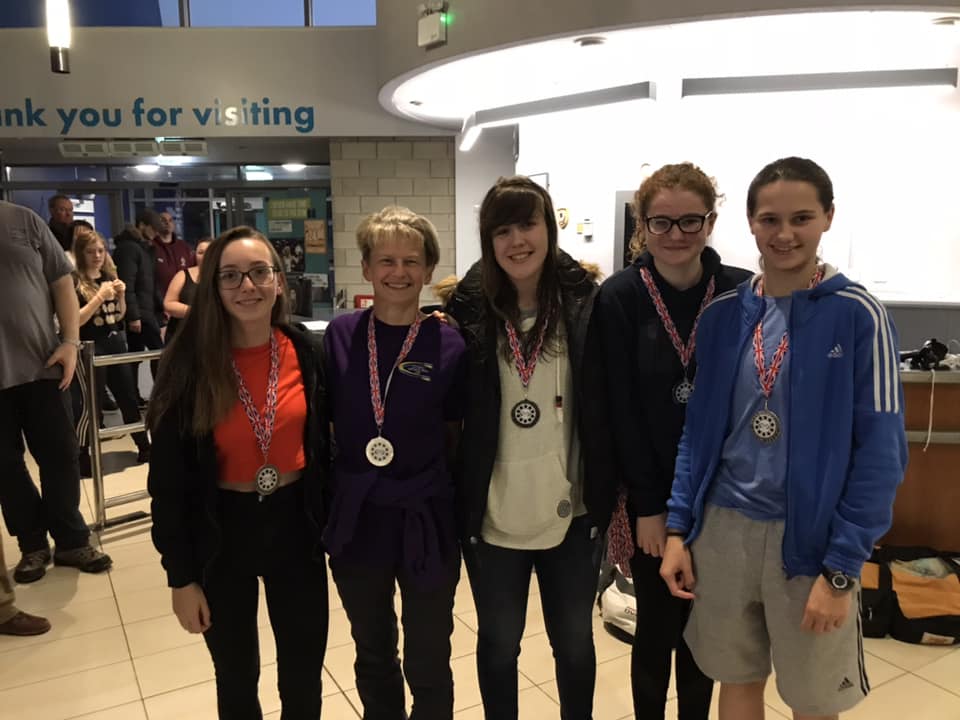 Mick Hyde played for the Lancashire Vets, who finished in 6th position having scored in every game against some very strong opposition.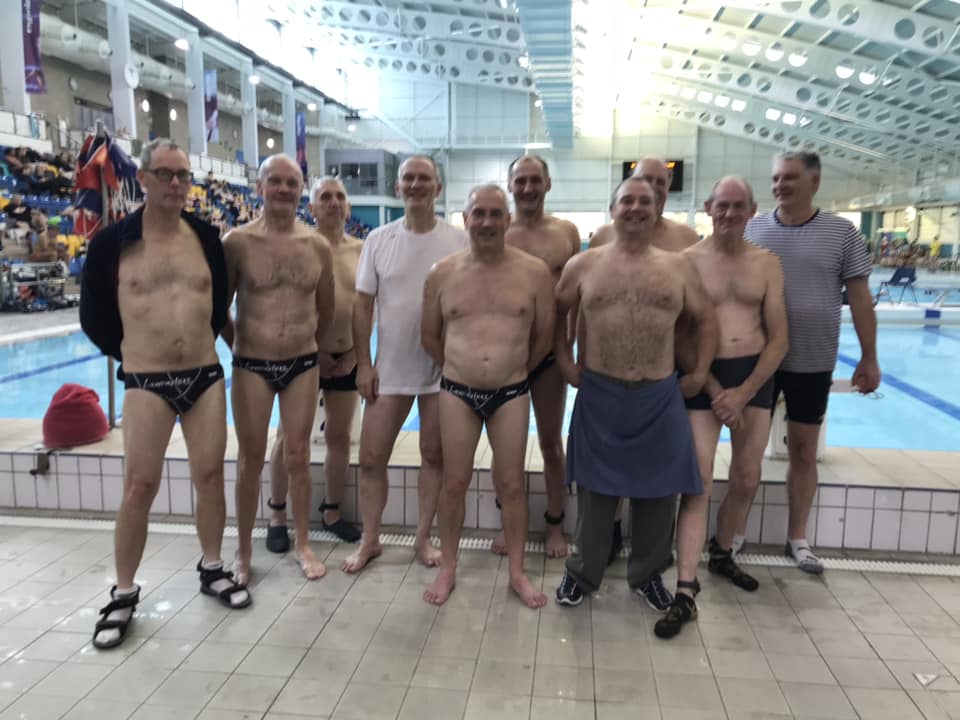 Club celebrates Frank's 40 year membership
On 27th September 2018, Frank received a certificate of loyal service from Leader Barrie Whitehead to acknowledge 40 years of continuous loyal and devoted service as a member, helper and instructor. The date was significant as it marked 40 years to the day that Frank took his first test - as his original record card confirmed.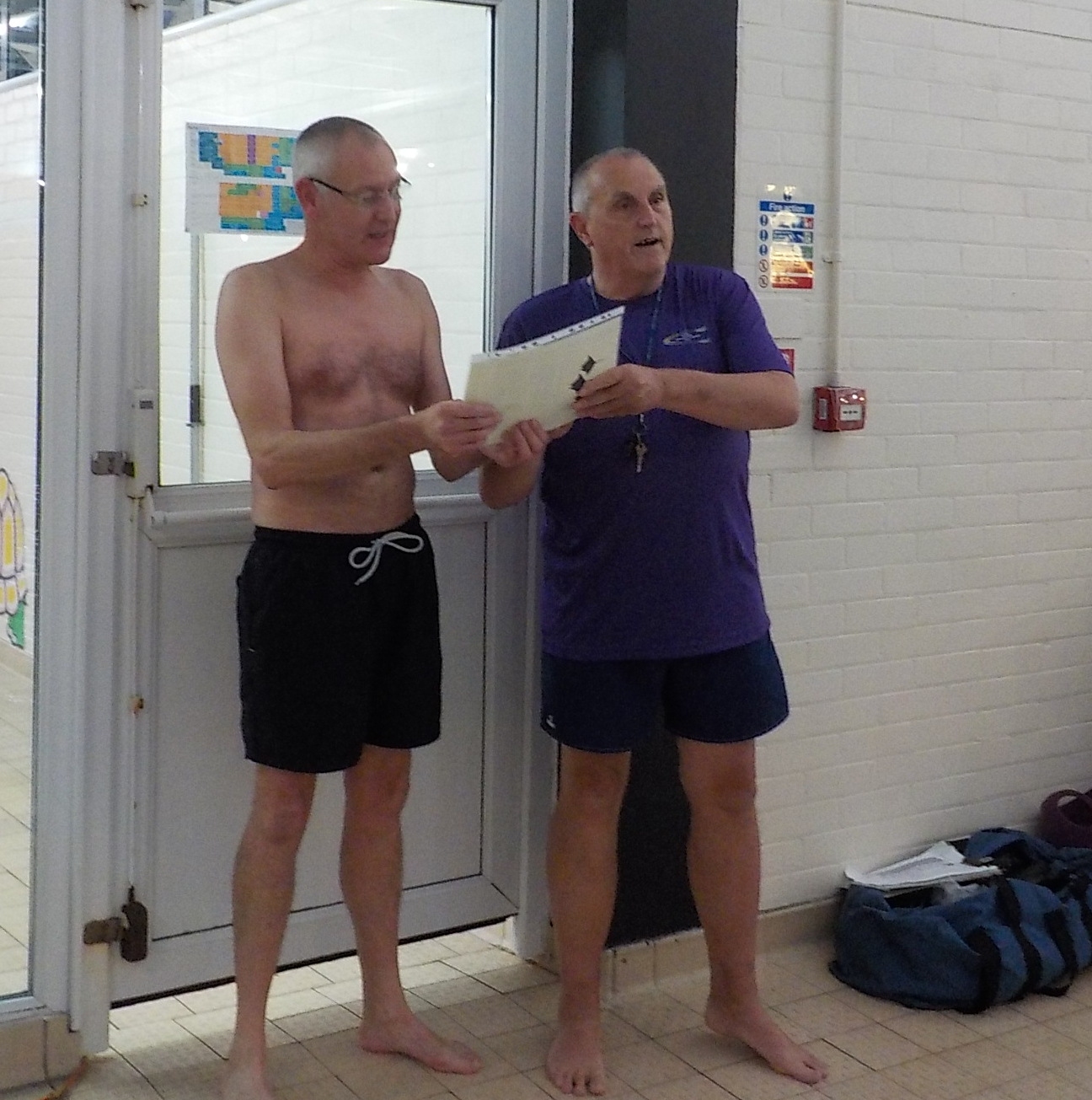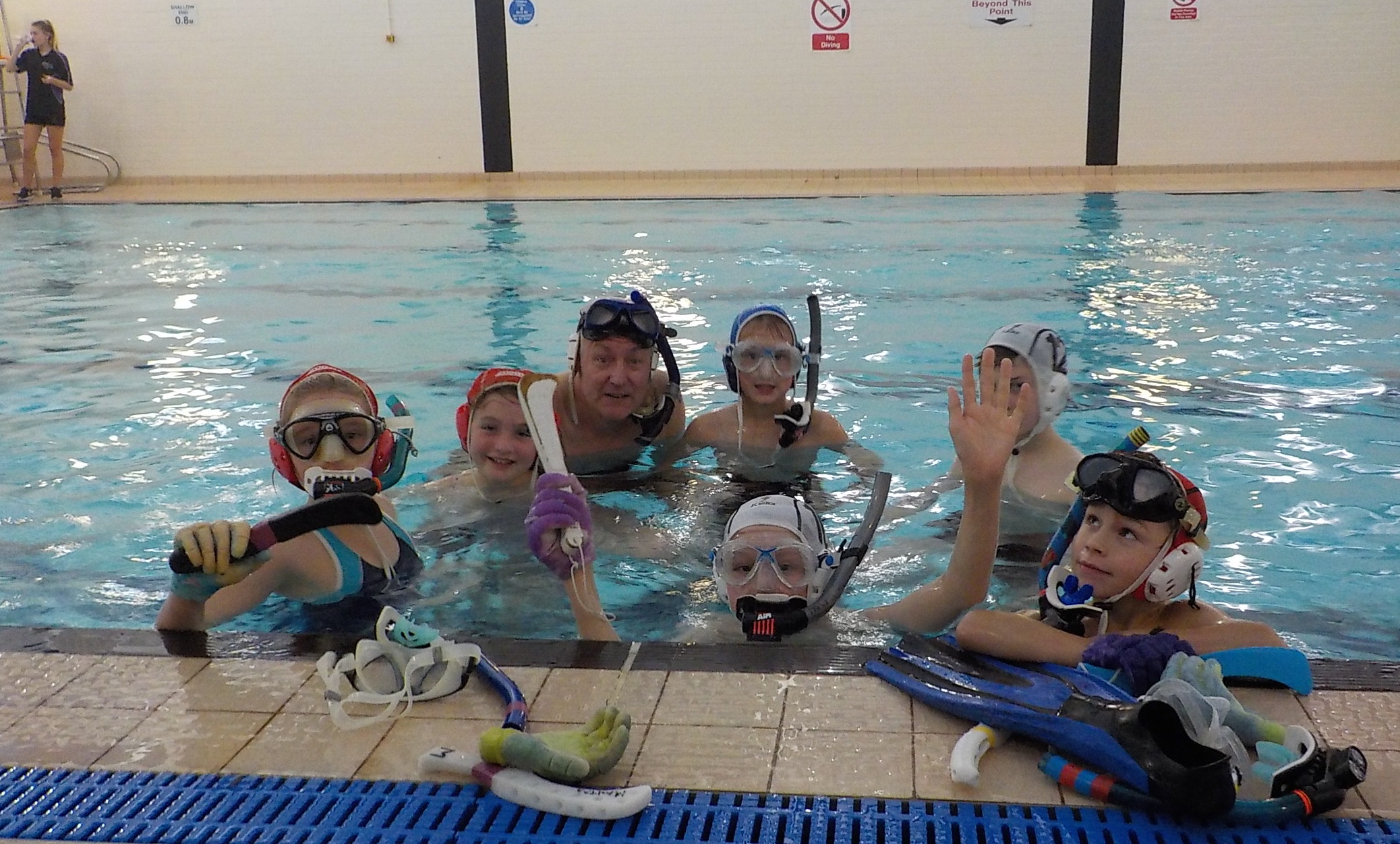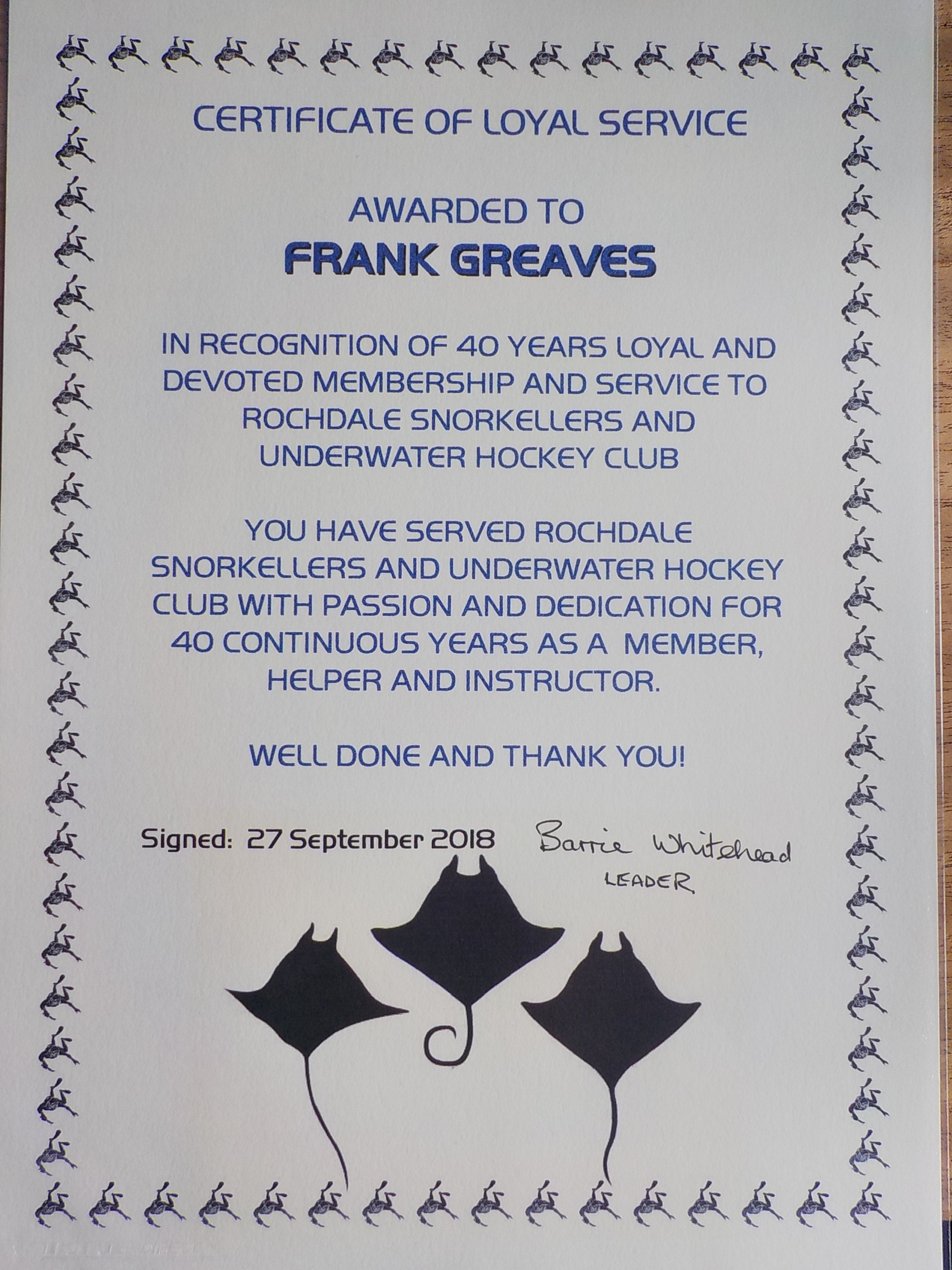 M&M Tournament 11 June 2018 Manchester Aquatics
Five Rochdale members took part in the M&M tournament, with Ella Thompson, Becci Northover, and tiegan Alexander playing for the Mighty Mantas, Mick Hyde playing for Krazy Krackens and Dane Bradwell playing for Crafty Carvers.
Barrie Whitehead, Frank Greaves and Helen Hyde acted as pool referess/timekeepers, and Garry Alexander was the photographer.
Feedback was positive and the use of the diving pool playing across the 20m width and splitting the 25m length into 2x 12.5m was a welcome change for those that regularly play in the basement.
Simon Croft from Leeds Beavers, Haydn & Emma Pitchforth (Batley); Leanne & Dan (Lancashire Uni); Emrys & Charlie (Xarifa Jrs); Graham Simcox the other 8 players from Shrewsbury and Nick Horncastle (Stoke) were attending their first mix and match competition.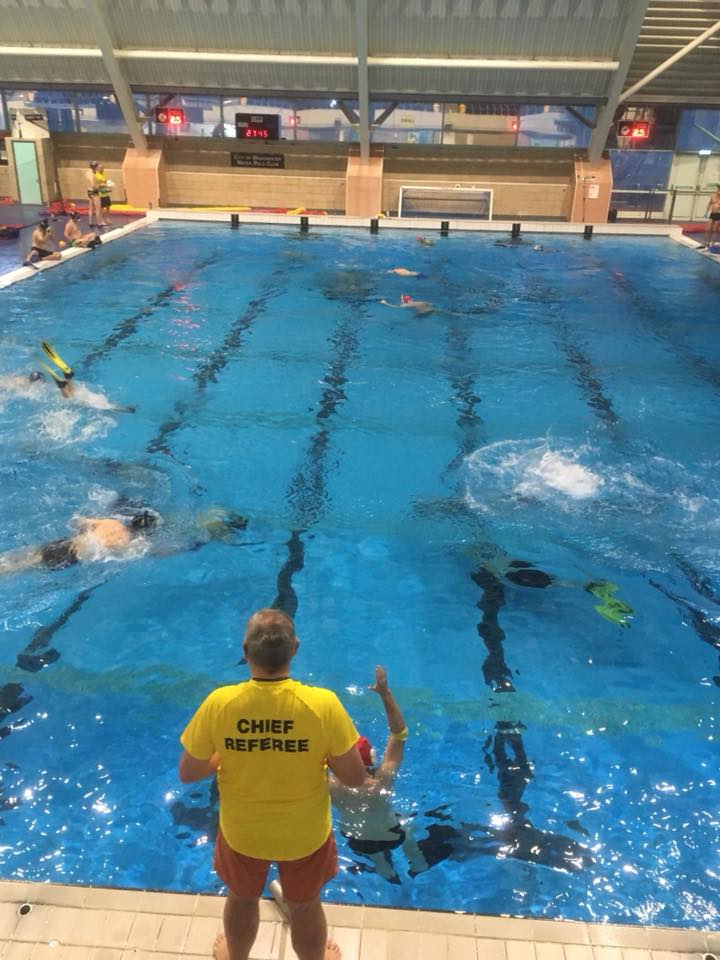 National Qualifiers April 2018
Well done Isaac Rhodes-Dawson (Right), played for the Manchester A-team this weekend, won the Plate competition and qualified for the National Finals in June.
MOT 10.3.18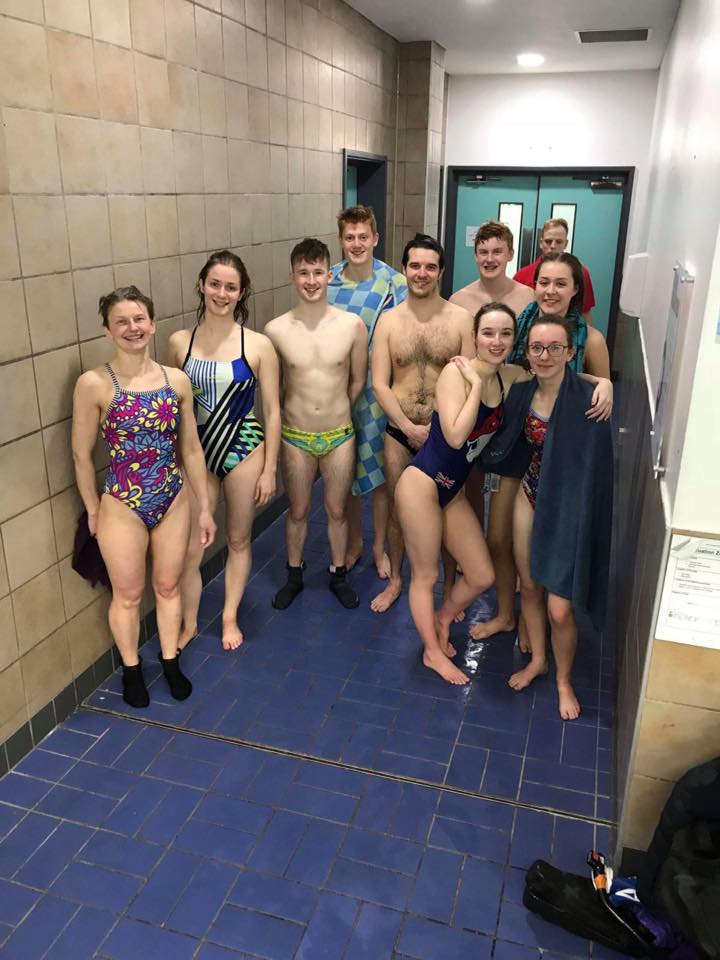 Saturday 10th March saw a Rochdale team compete in Division 2 of the MOT (Manchester Octopush Tournament)
This was an adult tournament but the Rochdale team had 3 Junior players who competed all the way through.
When all the matches were completed they were level on points with two other teams in joint second place, however after goal difference was taken into account, they finished in 4th place.
A great achievement by a very young team made up of : Helen Hyde, Agathe Martin, Ethan Redmond, Jack Midgley, Dean Bradwell, Tom Kershaw, Becci Northover, Ella Tomlinson, Teagan Alexander and Isaac Rhodes-Dawson.
---
Junior Nationals Newport 28 February 2018
Ella Tomlinson and Harry Lees took part in the tournament in South Wales. Ella's U14 team was placed 4th and Harry's u12 team placed 2nd.